In Brisbane City For 2023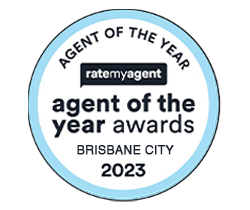 In Brisbane City For 2022
Search for your next dream home or rental property.
Get a free appraisal of all sales and rental properties.
Send a message to one of our sales or property management team members.
Award winning Real Estate Agents and Property Managers in Brisbane
At Xperience Realty, we believe that our decade of experience in real estate in Brisbane market, including sales and rental, sets us apart from other agencies. Our team has helped countless clients throughout their property journey in Brisbane, from buying their first home to selling their home or managing their property.
We take pride in building strong relationships with our clients in the Brisbane area, and our commitment to their satisfaction has earned us many happy customers and some awards along the way. Our expertise and knowledge of the real estate market in Brisbane enable us to provide personalised guidance and support that is tailored to each client's unique needs and goals.
At Xperience Realty, we are not just good at what we do, we are passionate about it. Our team of highly professional and successful agents are dedicated to providing exceptional service that goes above and beyond our clients' expectations. Whether you're looking for houses for sale, apartments for sale, rental properties, or need assistance as a buyer's agency, our real estate agents in Brisbane are here to help.
Want to keep the conversation going?
We would love to hear from you!
We believe that great ideas come from great conversations, and we're excited to hear what's on your mind. If you have a question, comment, or suggestion, please don't hesitate to get in touch – our team is passionate about what we do, and we're always happy to connect with others who share that passion.