Welcome to Xperience Realty, a real estate company based in Brisbane that is dedicated to providing a fresh, innovative approach to buying, renting, and managing properties.
Founded in 2013, we set out with a mission to revolutionize the way real estate was marketed. Our unique and quirky videos helped us to stand out in a crowded market, and we quickly established ourselves as a leader in the industry. Our commitment to providing exceptional customer service and a seamless property journey has earned us numerous awards and accolades, and we are proud to have helped countless clients achieve their property goals.
As we have grown and evolved, we recognize the importance of staying ahead of the curve and providing our clients with the most modern and elegant solutions. That's why we are excited to introduce Xperience Realty 2.0, a rebranding that not only represents us but also the beautiful properties that we take pride in selling.
At Xperience Realty 2.0, we are committed to making the property journey of renting, buying, or property management as seamless, educational, and profitable as possible. Our team of experts have years of experience and are dedicated to providing exceptional customer service to every client, every step of the way.
We would like to take this opportunity to thank our clients for their continued support and patience during our rebranding process. We are excited to welcome you to Xperience Realty 2.0, where we will continue to provide you with the best real estate services that you deserve and we are very excited to have you embark on this journey with us.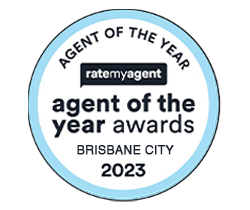 From our humble beginnings in 2013, we have grown into an award-winning agency that has sold and manages properties across Brisbane. Whether you are a first-time buyer, a seasoned investor, or a property owner in need of sales or property management services, we are here to provide the expertise and support you need to achieve your goals.
We pride ourselves on our personalized approach to every client and every property. We understand that every client has unique needs and goals, and we work closely with them to ensure that those needs are met and those goals are achieved.
At Xperience Realty, we believe that the key to success in real estate is building strong relationships with our clients. We take pride in our approach and our commitment to delivering exceptional service. Whether you are buying, selling, or in need of property management, we are here to provide you with an unparalleled experience and help you achieve your goals. 
Our Team Culture Is Above All
We understand that happy staff means happy clients, and that's why we prioritize creating a positive work culture that fosters growth and success. We believe that when our team feels motivated and inspired, they are better equipped to provide exceptional service to our clients.
Our office is a place where everyone is valued and respected, and where creativity and innovation are encouraged. We believe that by fostering a positive work culture, we can attract and retain the best talent in the industry, and deliver the best possible outcomes for our clients.